Contract Logistics VS. 3PL Fulfillment: How to Choose Between Them?
What is Contract Logistics
Contract logistic firms, often known as consultants, are global logistics companies that engage in various parts of the supply chain, from manufacturing to delivery management. Contract logistics normally do not ship or handle inventory and fulfillment but rather assist in managing domestic and foreign transportation. They work as a middleman between online retailers and shipping firms. Yes, both contract logistics and 3PL fulfillment regard delivering products to consumers as their ultimate target, but that's it! That's where their similarities end.
What is 3PL Fulfillment
3PL fulfillment, however, includes much more. 3PL fulfillment, which stands for third party logistics, is a hassle-free logistics operating system. Sometimes also referred to as 3rd party fulfillment, they provide transportation services and assist in other logistics-related services, ranging from warehousing, pick & pack, inventory management to delivery fulfillment. It also offers fulfillment flexibility, shipment tracking, and tech integration availability.
Third party fulfillment provides an end-to-end eCommerce solution, so to speak.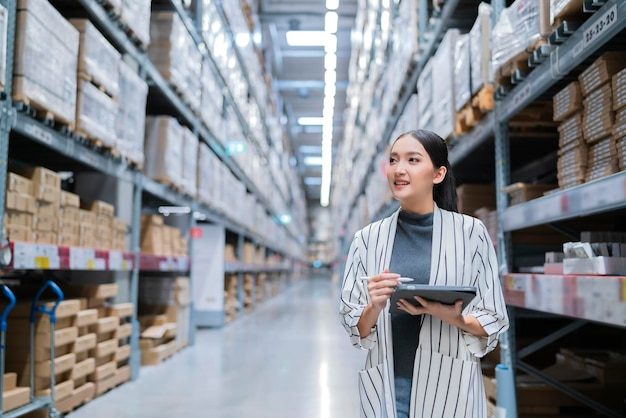 Differences Between Contract Logistics and 3PL Fulfillment
When it comes to the differences, contract logistics and 3PL fulfillment are two entirely different terms with different working styles. Their differences can be concluded into the following five factors:
Warehousing:
3PL fulfillment has a better warehouse management system that provides the most efficient ways to manage inventory items. Third-party fulfillment streamlines the internal standards, and in addition, they provide their clients the perk of tracking the fulfillment process.
For example, the clients of Yun Fulfillment Warehouse won't just have their packages stored and delivered, but also enjoy tons of professional services from warehousing, packaging to global shipment with great cost performance meanwhile.
Delivery:
Contract logistics are useful for managing delivery operations, and if you are the business that is seeking nothing above logistic service, then contract logistics may be a better choice. However, 3PLs with numerous fulfillment center locations can assist companies in allocating inventory based on where the most demand exists, with the best delivery rates.
Professionalism:
3PL fulfillment provides its clients with a wide range of solutions by maintaining supply chain efficiency, professionalism and transparency. With their timely updated systems that keep track of the delivery status, nothing is hidden, so companies are less worried about their logistics operations.
Flexibility:
Over the retail fulfillment process, 3PL fulfillment provides an efficient, more flexible, and user-friendly system than contract logistics. Yun fulfillment provides a one-stop service from fulfillment to global distribution, which reduces the sellers' burden of fulfillment management and avoid overstock.
Risk control:
3PL fulfillment provides services like inventory receiving, packaging, storing, and delivery. So, everything is managed by the outsourcing company in a better way that reduces the load of the client than contract logistics. 3PL fulfillment provides the fast-tracking service for the shipment companies, so everything is properly monitored, and with the help of better supervision, the entire process runs smoothly and trouble-free.
Which is the Better Choice
Well, it depends on your business type, the services required, and your enterprise goal. Contract logistics suit those businesses that seek logistics only. However, if handling logistics yourself is too time consuming, rendering you unavailable for product development and research, marketing, client development, etc., outsourcing to a 3PL is a better choice.
Why Us
Concerning 3PL logistics, Yun Fulfillment is a professional fulfillment service for worldwide eCommerce businesses that offers a comprehensive service. Endorsed by Yun Express, whose network covers around 220 plus countries on five continents, Yun Fulfillment Warehouse also provides an efficient guarantee for its client's trust that shows its better performance. We are a rapidly evolving company thanks to our efficient and cost-effective global service. As a one-stop E-commerce fulfillment that is effective for independent sellers and big shipping companies, we are always happy to help you, the way we can, the way you want!
Previous
The Ultimate Guide For Dropshipping Fulfillment In Any Corner Of The World
7 tips for inventory management in warehouse you shouldn't miss!
next