What Matters the Most in Warehousing and Distribution Service?
A warehousing and distribution service is incredibly important in getting your next business or company started. Given that this is a fundamental step for your business, it is quite important that you choose the storage that best suits your business needs, and finding the right warehouse determines your speed, efficiency, and reliability.
Picking the right warehousing service is complex. It depends on many factors, and you may be overwhelmed, but this quick guide can help steer you in the right direction and assist in making your warehouse choice the right one.
Choosing warehousing and distribution service: 5 criteria to consider
Every e-commerce entrepreneur has specific warehousing service needs. However, some specific features, such as warehouse location and layout, are non-negotiable. Here are a few basic factors to consider when choosing a warehouse:
Location & access
Location and ease of access to the warehouse are key considerations when choosing a warehouse. Ensure that the warehouse is located reasonably close to your customers to ensure timely and cost-effective delivery. While on the other hand, a warehouse that occupies a good location should be equipped with good access. Choosing a warehouse located on a highway with congested roads, poor signage, and no exit ramps can lead to excessive fuel consumption, wasted time, and increased accident rates. So when choosing a warehousing and distribution service, make sure it meets the specific prerequisites required for your goods. For example, if you are heavily involved in importing and exporting, choosing a warehouse close to a major port is a huge advantage as it will have the infrastructure your business needs.
Expertise & professionalism
The professionalism of a warehouse business can be judged to some extent by its experience. Extensive experience implies familiarity with that market and may help your business avoid dropping mistakes or blunders. You should also determine if the warehouse provider has experience handling products in your particular industry. In addition, employees play a vital role in handling and storing goods in a warehouse. Therefore, the nature of the employees should be one of the critical factors to consider when choosing a warehousing and distribution service. Having a reliable and experienced workforce in the warehouse is an added advantage. One of the key things to check is whether the employees have the necessary skills to handle special products.
Technology & automation
Constant technological advances have led to better service in all sectors, including warehousing. Technology has made many warehousing and distribution service processes more efficient by augmenting human work or, in some cases, automating tedious manual tasks, allowing employees to focus on more complex tasks. Warehouse automation comes in many forms, including machines and robots that help workers handle inventory processes, from when it arrives at the warehouse to when it leaves.
Diversification & integration
Warehousing facilities with diverse functions offer better storage services than those with basic warehouse layouts. Specifically, a warehouse that offers an integrated solution ensures an efficient and seamless warehousing and distribution service—employing a warehouse with a wide range of services guarantees reliable service and an effective supply chain network.
Extra service & risk plan
The majority of warehouses offer basic storage and transport services. However, it may be more beneficial for you to choose a warehouse that offers additional services. For example, if your warehousing operation can include packaging, labeling, dispatching, quality control, and reverse logistics, this will save you much time and money. Once you have determined a warehousing and distribution service based on the above dimensions, find out if the warehouse provider covers insurance for handling, storing, and transporting your products. These risks will be transferred to the warehouse once you have contracted a warehouse service provider. The warehouse provider should therefore be aware of the risks associated with this liability, design safety procedures, and have an indemnity scheme in place.
Takeaway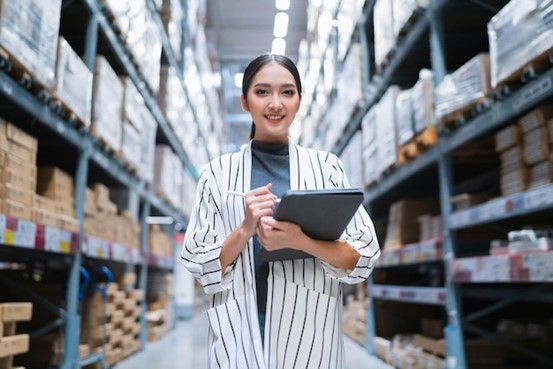 It will help if you consider several factors mentioned when choosing a warehousing and distribution service for your goods. Please take the time to properly plan and understand the most strategic warehouse location for you and your customers. The impact of this decision is much more important than opening a warehouse in a particular location. In addition, your warehouse location will have a lasting impact on your company's financial, operational, and competitive aspects.
At Yun Fulfillment, we are customer-oriented and have dedicated account managers who provide one-to-one service and tailor-made warehousing solutions to meet each client's needs. Please get in touch with us to obtain professional warehousing support!
Previous
What are the New Trends of Cross-border Shipping in 2023?
How Can Every 3PL Fulfillment Provider Prepare Themselves for 2023?
next